TESTIMONIALS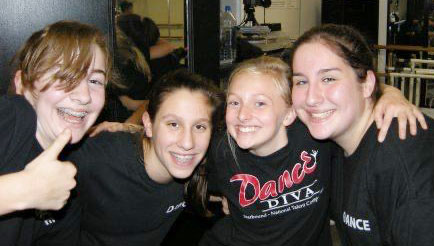 At Lisa's Dance Studio, we pride ourselves on offering a professional performing arts education in a fun and welcoming environment — and our students and dance families couldn't agree more!
Read what they have to say about our studio and their experiences with us:
Ann C.
"Lisa's is the place for us! Because of all the excitement, fun, friends, and teachers.....we will continue to go from Pembroke to Quincy for the best dance studio on the South Shore. Thanks for making so many wonderful and very proud childhood memories for my daughter. You all are the best!"
Claudette B.
"Thank you LDS for your fantastic instruction! I have watched my children transform from little girls wanting to dance; into beautiful, graceful dancers with a great appreciation and respect for the world of dance."
Richard S.
"As a veteran of theater production, I have been quite impressed with the level of showmanship at the annual recital. Production quality is heads and shoulders above other recitals that I've attended."
Laura D.
"Lisa's Dance Studio has truly been my home away from home. I've learned so much over the years, and become a better dancer than I ever thought possible. Each new year is better than the last!"
Angela R.
"Lisa's Dance Studio is a close knit family. Its instructors/staff are some of the best people around. They have such a great relationship with the students and parents. Not only do they teach dance but they are helping guide our children to be caring individuals and giving our kids friendships that will last a lifetime. LDS has become a staple in my family and many others in this community. Thank you LDS!"
Mary S.
"Thank you for another amazing year! We absolutely love your studio!! Thank you for being so professional and organized. My children are very happy here and never want to miss class! Once again the recital was excellent. Thank you!"
Delvyn C.
"I've had kids dance here for 15 years - every class, every level. Can't say enough about the quality and the value of the place. Great communication with parents, wonderfully friendly teachers and staff. Really a fantastic studio!"
Jennifer F.
"Love this studio! My daughter has blossomed into such a confident dancer. Many thanks to Lisa and her staff!"
Tracey K.
"Lisa's Dance Studio is the best around!"
Andrea H.
"The studio is amazing! My daughter returned to dance after being away from it for a couple of years. The teachers made her feel comfortable and confident in her abilities. She looks forward to every class. The staff is kind, and they have a lot of patience. I can't say enough about Lisa and her staff. I am so happy we made the switch to Lisa's!"