STUDIO POLICIES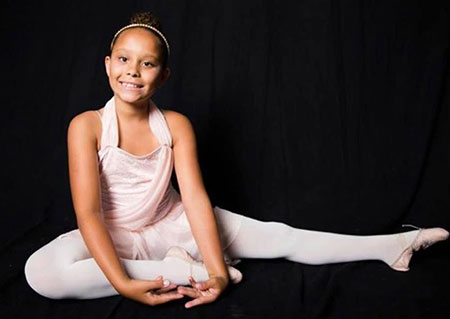 Below you will find our current studio policies. These policies were put in place to ensure a safe and fair environment for all of our students.
Please call Lisa's Dance Studio at (617) 471-5678 if you have any questions on our studio policies or need further information.
Absenteeism
If your child will be absent for more than one week, please call our Studio to let us know. Anytime there is absenteeism you may take a make up lesson in a similar class (if available).
Class Observation
Parents and friends are requested to remain in the Waiting Room during classes. The observation window is usually open.
Holidays & School Vacations
The Studio will be closed for some school vacations. Please review our Studio Calendar for a current list of scheduled closings due to school vacations and holidays. Information will also be posted in the Waiting Room, and a Studio Calendar will be emailed to you.
Recitals
Lisa's Dance Studio's recitals are held each June. Costumes are required for participation. If your child will not be participating in the show, please let us know by November 1st. For detailed information on our recitals, please visit our Recital page.
Supervision of Students, Siblings, & Friends
Supervision of your child is provided (in the Dance Room) during their class time only. For Toddler (age 2), PreSchool (ages 3&4), and KinderDance (ages 5 & 6) classes, a parent or guardian MUST remain in the Waiting Room during class should a dancer need assistance with changing shoes or using the restroom. We do not provide supervision for siblings and friends.
Tuition
The Dance year runs mid-September through mid-June. We accept cash, debit cards, and credit cards (Visa, Mastercard, Discover). We offer 2 options for paying Tuition. Each additional class you enroll your child in is discounted. So the more classes you enroll in, the less each additional class costs. On top of this…we offer a 20% discount to all siblings. Click here for Tuition rates and details on the available discounts. There is a Registration Fee of $30.00.
Withdrawing from Class
To Withdraw from a class, Email the Studio at DanceStudioMail@aol.com. We will Email back to confirm receipt of your withdrawal from the class. Ceasing to attend a class does not constitute withdrawal. You will be billed for all classes and all Studio charges until receipt of your withdrawal. Tuition is not refundable unless the Studio cancels a class at the beginning of the Dance Year (due to lack of interest). If you are enrolled in the monthly Automatic Withdrawal plan, charges will be stopped when we receive notice of withdrawal. There are no refunds on Tuition, the Registration fee, costumes, the Recital fee, or any other Studio fee.