Since 1987, the Dance Teams at Lisa's Dance Studio have competed in numerous nationally recognized professional dance competitions.
The Dance Teams have been comprised of all ages and have competed and won outstanding awards in all Dance Subjects... Ballet, Tap, Jazz, Street Dance, Video Jazz, Lyrical Jazz, Modern Jazz, and Musical Theatre. The Teams have also competed and won outstanding awards as Vocal Groups.
They have to their credit numerous First and Second Place Trophies, numerous Platinum, Gold and Silver medals, along with Special Judges Awards and Overall High Score Awards.
As well as competing regionally and nationally, Dance Team members have performed at such events as The First Night Celebration in Quincy, The Quincy Sidewalk Sale, and the "Festival of Hope" on the Boston Common.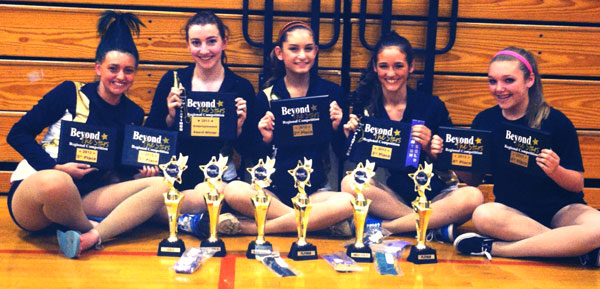 Auditions
The Dance Team Auditions are held in May and are open to all students ages 7 through 17.
Dance Teams are divided by age, ability, and subject.
Please contact us if you have questions regarding the Dance Teams or if you would like audition information.